Well. That percentage is my addiction to Twitter. I guess I do tweet a whole lot more these days than blogging. Although I do miss blogging as well. I want to start blogging again, but I can't seem to find the time in this hectic period that I'm going through right now. Hopefully soon.
But right now, I would agree with my addiction to Twitter. Yes, I am about 80%-90% addicted to Twitter. And I am proud of it. Hahaha.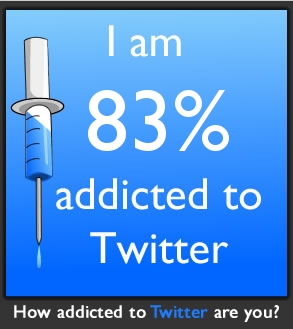 Created by Oatmeal
So, if you're on Twitter, just start following me then…I'll follow you back (if you're not a spammer).